People's Democratic Party of Afghanistan (PDPA)
The People's Democratic Party of Afghanistan (PDPA) was composed of a small group of men,

followers of Nur Mohammad Taraki and Babrak Karmal, both avowed Marxist-Leninists with a pro-Moscow orientation. On April 27, 1978, PDPA initiated a bloody coup, which resulted in the overthrow and murder of Daoud and most of his family. His death was not publicly announced after the coup. Instead, the new government declared that President Daoud had "resigned for health reasons."
 source: realmagick.com
On June 28, 2008, the body of President Daoud and those of his family were found in two separate mass graves in the Pul-e-Charkhi prison compound, District 12 of Kabul city. Initial reports indicated that sixteen corpses were in one grave and twelve others were in the second. On December 4, 2008, the Afghan Health Ministry announced that the body of Khan had been identified on the basis of teeth moulds and a small golden Quran found near the body. The Quran was a present Khan had received from the king of Saudi Arabia. On March 17, 2009 Daoud was given a state funeral.
Source: nbcnews.com
httpv://www.youtube.com/watch?v=dklNpIGCsNU
>
Nur Muhammad Taraki
Nur Muhammad Taraki, Secretary General of the PDPA, became President of the Revolutionary Council and Prime Minister of the newly established Democratic Republic of Afghanistan. Later he was assassinated by his Vice-President Hafizullah Amin.
>
>
Source: worldspresidents.com
Important Events:
Afghan flag changed
Taraki signed treaty of friendship with the Soviet Union
Afghan guerrilla (Mujahideen) movement was born
Taraki was killed and Hafizullah Amin toke the Presidency
Hafizullah Amin
Hafizullah Amin received a B.Sc. degree from the Kabul University and an M.A. in education from Columbia University in New York and Ph.D. Amin was a prominent member of the Khalq faction of the PDPA, and eventually, after ousting Noor Mohammad Taraki, Amin became the president of the Democratic Republic of of Afghanistan in September 1979. Hazifullah Amin, tried to sweep aside Muslim tradition within the nation and he wanted a more western slant to Afghanistan. This outraged the majority of those in Afghanistan as a strong tradition of Muslim belief was common in the country. Thousands of Muslim leaders had been arrested and many more had fled the capital and gone to the mountains to escape Amin's police. Amin also lead a communist based government - a belief that rejects religion and this was another reason for such obvious discontent with his government.
 Source: afghanland.com
>
Important Events:
Amin became president
Muslim leaders were killed: this resulted in resistance of small group led by warlords
Amin was executed, and he was replaced by Babrak Karmal
Mujahideen
Resistance primarily consisted of small groups led by warlords. Indirect fire attacks, landmines, local populace support, guerilla tactics. Thousands of Afghanistan Muslims joined the Mujahideen - a guerilla force on a holy mission for Allah. They wanted the overthrow of the Amin government. The Mujahideen declared Jihad - a holy war - against the supporters of Amin.
>
>>
>
Source: wikipedia.org
>
This was also extended to the Russians who were invited to Afghanistan in 1979 trying to maintain the power of the Amin government. The Russians claimed that they had been invited in by the Amin government and that they were not invading the country. They claimed that their task was to support a legitimate government and that the Mujahideen were no more than terrorists. After the emergence of his differences with his counterparts, on December 27th, 1979, Amin was shot by the Russians and he was replaced by Babrak Karmal. The Russian Envaision started
>
Source: wikipedia.org
>
Important Events:
Warlords came to formation
Indirect attacks agaomst Communism
Russian invasion
Jihad was declared against Russians
>
Babrak Karmal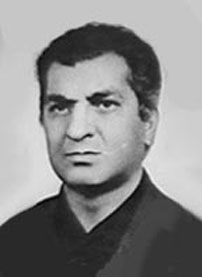 Babrak Karmal was a Soviet puppet. He was President from 1979 to when the Soviets finally grew tired of him and replaced him with Dr. Najibullah in 1986. He was a founding member of the PDPA, and served as its secretary general. After differences with other important members, he led his own faction of the PDPA known as Parcham.
>
>
>
Source: nndb.com
httpv://www.youtube.com/watch?v=guj2DVBzq_Y
>
When he was replaced by Dr. Najibullah, Karmal left to live in Moscow, he returned to Afghanistan in 1991, only to leave once more. He eventually died in Moscow of liver disease on December 3, 1996. His body was brought back to Afghanistan and buried in Hairatan.
Important Events:
Babrak Karmal became president
Replaced by Dr. Najibullah
Soviet Occupation was from 1979-1989
The withdrawal by the Soviets occurred on 15 February 1989. Experts agree that at least 40,000-50,000 Soviets lost their lives in action, besides the wounded, suicides, and murdered.
httpv://www.youtube.com/watch?v=-dQHBHRebS0
>
Important Events:
Russian withdrewl
At least 40,000-50,000 Soviets were killed
Mohammad Najibullah
After the Soviet invasion of Afghanistan, Dr. Najibullah was placed as the head of KHAD, the Afghan version of the KGB. It was KHAD's task to eradicate the opposition, and provide military intelligence. As head of KHAD, Dr. Najibullah was known for barbarism, and brutality. KHAD was set up with extensive Soviet assistance. Like, Babrak Karmal, Dr. Najibullah was a member of the Parcham faction of the PDPA. Eventually, in 1986, after replacing Babrak Karmal, the Soviet Union installed Dr. Najibullah as President. He remained president for 6 years, until Mujahideen forces finally defeated his regime 1992. in fact he prevented from fleeing the country; He took refuge in the UN compound in Kabul. The collapse of the PDPA government did not mark the end of Afghanistan's civil war. The Mujahadeen warlords continued to bring death and destruction upon the country as they fought for power, and sought to enalrge their new
Source: http://listverse.com
fiefdoms at the expense of their neighboring rivals. He lived in the compound until September 1996, when Taliban troops captured the city. When Kabul was captured, the Taliban almost immediately executed Dr. Najibullah and his brother, and then they hanged their bodies in the center of the city.
httpv://www.youtube.com/watch?v=ufJKfwtXlM0
Important Events:
Najibullah proposed ceasefire, but the Mujahideen refused to deal with a "puppet government".
Mujahideen made great gains, defeated the eminent Soviets.
Peace accords signed in Geneva.
Soviet Union defeated by Afghanistan, total withdrawal by the Soviets occurred on Feb. 15, 1989.
Mojahideen Government 1992-1996
Sibghatullah Mojaddedi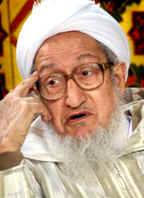 Sibghatullah Mojaddedi served as the first President of the Islamic State of Afghanistan after the fall of thecommunist regime in 1992.He is also the leader of the Afghan National Liberation Front. After serving a two-month term, based on a prior agreement that was reached by the Mujahideen forces in Pakistan. Mojaddedi transferred power to Burhanuddin Rabbani (former Presedent of Islamic State of Afghanistan)
>
>
Source: afghanland.com
Important Events:
First President of Islamic State of Afghanistan
Leader of the Afghan National Liberation Front
Transferred power to Burhanuddin Rabbani
Burhanuddin Rabbani
After the collapse of Dr. Najibulah's government, Bruhanuddin Rabbani became the president of Afghanistan but fell out of favor with his former allies. After four years of civil war, he was forced to flee Kabul as the Taliban took over the capital. However, he was supported by different Mujahideen groups mainly from the North that became known as the Northern Alliance.
>
>
>
Source: http://world.time.com
Important Events:
The Mujahideen toke Kabul, while Najibullah was shelterd by the United Nations.
Professor Burhannudin Rabbani became President of Islamic State of Afghanistan.
Ahmad Shah Masud



To his admirers, he was known as the "Lion of Panjsher", a name given to him for his successes as a military commander during the war against the Soviet occupation. He served as President Burhanuddin Rabbani's Defense Minister, and engaged in numerous battles to prevent Rabbani's rivals such as Gulbuddin Hekmatyar from taking over the government. Eventually, Rabbani's government fell, and the Taliban with secret financial and military help from the Pakistanis, took over the capital. Masood and his allies pulled their forces north and worked on defending the north and the central regions from being completely taken over by the Taliban.Masood was chosen as the military leader of UNIFSA when on September 9, 2001, two days before the September 11 terrorist attacks in the United States, Masood was killed in a suicide attack during an interview.
Source: billwarnerpi.com
>
Important Events:
Military commander
Defense Minister during Burhanuddin Rabbani's reigm
Chosen as the Military leader of UNIFSA
Masood was killed in a suicide attack
>
Taliban
In 1994, Pakistan's Inter-Services Intelligence (ISI) aided in the creation of a new Islamic fundamentalist movement, the Taliban. The Taliban was born out of students in the Islamic schools that had sprung up across Pakistan. The Taliban  ruled Afghanistan from 1996 until 2001. They came to power during Afghanistan's long civil war. Although they managed to hold 90% of the country's territory, their policies—including their treatment of women and support of terrorists—ostracized them from the world community. The Taliban were one of the mujahideen ("holy warriors" or "freedom fighters") groups that formed during the war against the Soviet occupation of Afghanistan (1979-89).
Source: politicalranter.com
httpv://www.youtube.com/watch?v=wJ_SaGIPe94&feature=related
The anti-Taliban Northern Alliance was composed of the ousted ethnic Tajik president, Burhanuddin Rabbani, Commander Ahmad Shah Masoud and Their Jamiat-i-Islami forces, and General Abdul Rashid Dostum and his ethnic Uzbek Junbish-i-Milli party.
The Taliban was ousted from power in December 2001 by the U.S. military and Afghani opposition forces in response to the September 11, 2001, terrorist attack on the U.S soil.
Important Events:
Increased Pakistani and Iranian interference
Oppression of women by the Taliban--women had to be fully veiled, no longer allowed to work, go out alone or even wear white socks. Men are forced to grow beards. Buzkashi, the Afghan national sport was outlawed
Tensions rose as Afghan government accused Pakistan of aiding the Taliban
Massive human rights violations by the Taliban
Mass graves of Taliban soldiers containing between 1,500 and 2,000 bodies were found. The men were believed to have been captured by general Abdul Malik during the Taliban's brief takeover of Mazar-i-Sharif
Taliban finally capture Mazar-i-Sharif, and massacred thousands of innocent civilians afterwards, mostly Hazaras
United States launched cruise missiles hitting Afghanistan's Khost region.  US stated its intent was to destroy terrorist bases/training facilities used by Osama bin Laden and his followers.
>
Mullah Mohammad Omar
He is a native of Kandahar and leader of the Taliban movement in Afghanistan. His followers known his as Amir-ul-Momineen, which means Leader of the Faithful. He was considered to be one of the most mysterious figures in Afghan politics today.
>
 >
 >
Source: http://occident2.blogspot.com
<
 Important Events:
Jihad against the Soviets
Led the Taliban Movement of Afghanistan
In 2000, the Taliban claimed to control 95% of Afghanistan
Sheltered Osama bin-Laden and his al-Qai'da network
People were oppressed
Hamid Karzai
Hamid Karzai was born to a distinguished family of the Popalzai tribe of the Pashtun people in the Kandahar region of Afghanistan.
<
<
<
<
Source: wikipedia.org
<
httpv://www.youtube.com/watch?v=o_JJbrLgevQ
<
His father, who served in the Afghan Parliament under King Mohammad Zahir Shah, was hereditary Khan or chief of the Popalzai. Young Karzai attended schools in Kandahar and in the capital city, Kabul. During the Soviet invasion of Afghanistan in the 1980s, the Western-educated Hamid Karzai served the resistance as an advisor and diplomat with the Mujahideen, winning their loyalty "holy warriors," who finally expelled the Soviets from Afghanistan. Karzai was deputy foreign minister in the postwar government from 1992 to 1994, but the country was soon rent by civil war as local warlords competed for power. The Taliban movement sought Karzai's support in restoring order, and offered him the post of United Nations ambassador, but he broke with the new regime when it fell under the influence of foreign terrorists.
In June of 2002, days after the International Achievement Summit in Dublin, the Loya Jirga elected Hamid Karzai to serve as President of Afghanistan. As President, he has survived several assassination attempts and extreme efforts of extremists to disrupt the country's first democratically national election. In September 2004, he was elected to a full five-year term as the first directly elected President in the country's history. During August 2009, country held second democratic presidential election where Hamid Karzai was elected as president for the second time.
<
Important Events:
Former King Mohammad Zahir returned to Afghanistan he did not claim the throne.
War continued against Al Qaeda and the Taliban.
Loya Jirga elects Hamid Karzai as President of Transitional Government.
January-- Afghanistan adopted new constitution.  The country is now a republic with 3 branches of government (Executive, Legislative, and Judiciary).
October-November 2004 - Presidential elections were held after being delayed twice
Ashraf Ghani Ahmadzai 
is the current President of Afghanistan, elected on 21 September 2014. An anthropologist by education, he previously served as finance minister and the chancellor of Kabul University.
...
..