There are many fun and interesting places to visit in San Diego. Below is a sample. Explore San Diego more online for information on other sights, such as the Children's Museum, San Diego's many urban enclaves, hiking trails, Sea World, and more. Most sights listed below are accessible via the trolley system. All are accessible via the Metro system.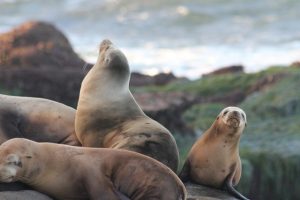 One of the most popular sites to visit in La Jolla is the sea lion population in the cove. The sea lions are present throughout the day, although a little less in number mid-day when they are often out fishing.
Balboa Park is home to lots of room to roam, run, have a coffee (or a meal), and enjoy the San Diego weather. The Park is also home to a number of museums, including Fine Arts and Photography, a Japanese Tea Garden, and the famous San Diego Zoo.  The Air and Space Museum is also located in the Park. It is easy to make a day out of all the area has to offer.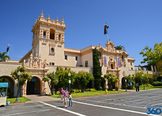 Home to a wide variety of animals from around the world, the San Diego Zoo can easily fill an entire day with oohs and ahhs. There are numerous places to eat within the zoo, as well as a bus system if little legs get tired.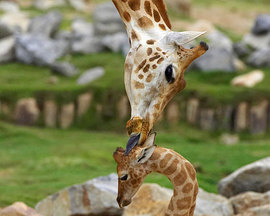 The Gaslamp District is home to a number of eateries, pubs, theaters, comedy clubs, and a plethora of souvenir shops. The district really gets hopping in the evenings. It's a great place to people watch and enjoy a good meal.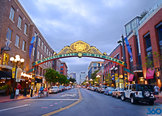 Located in the harbor that borders downtown San Diego, the USS Midway was the longest serving US aircraft carrier in the 20th century. It is now home to a museum that offers activities, and special exhibits, some of them created specifically for children. It offers an interesting walk through naval military history.