To make getting to and from the workshop, as well as getting around San Diego, as easy as possible, all instructor participants will receive day passes to the San Diego trolley for both days of the workshop, Wednesday & Thursday, January 8 & 9, 2020.
For a downloadable map for the trolley system, click here: San Diego Trolley Map
SDSU
The trolley stop is directly on SDSU's campus. To get from there and around SDSU, please use the handy interactive map. It is the easiest way to get oriented on campus and find buildings.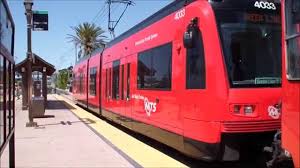 Marriott Mission Valley to SDSU Storm Hall - Google Map