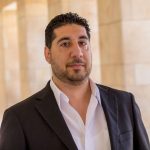 Ghassan Zakaria - Arabic Instructor
Number of years teaching: 16 years
Recent Courses
Elementary Arabic I – Fall 2019 – SDSU
Elementary Arabic II – Spring 2020 – SDSU
Advanced Arabic I – Spring 2018 – SDSU
Advanced Arabic II – Spring 2020 - SDSU
Arabic for Native Speakers I – Spring 2020 - Cuyamaca College
Teaching Style/Philosophy
The eclectic approach is the prevailing philosophy of language acquisition that guides my day-to-day activities in the classroom. It includes a range of language teaching approaches. The approach that I use is based on the particular lesson and type of learners. This approach has been proven successful at many levels and in various contexts. It provides opportunities to different types of learners that are required to engage and interact in order to fulfill a task. Every student learns in different ways, so I provide a class environment that embraces different approaches to learning. When I notice a method that is efficient for a particular student according to him/her as an individual, I apply it. Assessing the students also gives the necessary tools to establish the environment where motivation and encouragement thrive.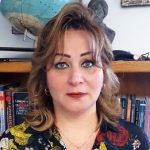 Ghadah Al Saadi - Arabic Instructor
Ghadah is the lead instructor, course coordinator and curriculum developer of the Arabic MSA language and Iraqi dialect at Language Acquisition Resource Center at San Diego State University. She is an adjunct faculty of Arabic language at Cuyamaca College. She has been teaching Arabic MSA and Iraqi dialect from elementary-advanced level and immersion courses for native, non-native and heritage speakers for more than ten years in USA. She is a certified ACTFL ILR Iraqi tester. Ghadah has a master degree in Arabic Language and Linguistics, and a bachelor degree in Arabic Language and Literature from the California University of Pennsylvania. Ghadah's other fields of study include Translation, Humanities and Fine Arts, Communication and Language Arts, and Social and Behavioral Science. Her great passion is to bring the learners of a second language the best practices to grasp the language and improve their
real-life communication with native speakers. She understands that learners have different
abilities with different strengths and weaknesses. She gives her students many opportunities to
achieve their goals via different teaching methods and instructions. She believes that there is no
one best teaching style. Effective teachers use a variety of styles that keep students
engaged. She focuses on students' centered teaching methods that includes active learning in
which students answer and formulate questions, discuss, explain and debate; in addition to
cooperative learning that enhance teams' working on projects, and solving problems that help
students to work independently
Shahnaz Ahmadeian - Persian Instructor
My name is Shahnaz Ahmadeian. I have a Master's degree in Education and a Bachelor's degree in Multimedia from San Diego State University. I've been teaching the Persian/Farsi language for more than 18 years. I have taught beginner, intermediate and advanced level courses for K-12 and adult students in a variety of settings. I believe it is important to create an environment where students become enthusiastic about the language and consequently become an independent life-long learner. To attempt to achieve this I use a combination of direct instruction and cooperative learning approaches, a balance of which I believe would equip students with all the tools they need to become a successful language learner.
Olga Sukhanova - Russian Instructor
Olga Sukhanova is a native Russian instructor with more than 10 years of teaching experience. Her most favorite course is always the most recent one. Olga's philosophy is to teach her students the way she would want to be taught herself. She believes in flexibility, creativity, and openness. Every student is unique, extraordinary, and is able to meet their full potential. Success is a state of mind.