Please scroll down to view the event descriptions, presenters, and registration link.
Online EL Workshops
Presented by Kelly Schorzman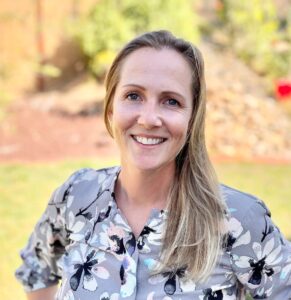 Biography: Kelly Schorzman has 20 years of experience as an educator.  She works to develop instructional resources that will improve outcomes for multilingualstudents.  As a member of the California Newcomer Network and San Diego County Multilingual Education and Global Achievement (MEGA) Network she continues to grow her expertise to inform professional development for classroom educators.
Dates: August 2nd, August 9th, August 16th, and August 23rd, from 3 pm to 5:30 pm PST
Assessment in the Proficiency-Based Classroom Workshop
Presented by Joshua Cabral
Date: Friday June 24th from 9 am to 3 pm PST
Biography: Joshua Cabral has been teaching French and Spanish at the elementary, middle and high school levels for 25 years. He regularly presents workshops on language proficiency and cultural competence at state, regional and national conferences. Joshua has done extensive graduate work in Applied Linguistics and second language acquisition and consults with schools and districts throughout the country working toward building and improving proficiency-based programs. Joshua is passionate about access to education and also works closely with schools in Haiti and Nicaragua where he travels to work with teachers and students. He is also the host of the World Language Classroom Podcast.
Fee: $80 remotely or $100 in person (includes lunch and parking permit)
Free Online Edji Workshop for Spanish Speakers
Presented by María Del Carmen Álvarez and Ingrid De Alba
Date: Tuesday June 28th from 9 am to 10:30 am PST
Biographies:
Carmen Alvarez has been a language educator since 2015. She has been a member of CCWLP Project and CVWLP, where she served as a teacher leader and executive board memember. Carmen had the opportunity to share with other teachers technology tools in the world language classroom to support the 3 modes of communication.
Ingrid De Alba has been a language teacher since 2000. She worked for 10 years in Mexico City, 3 years in Spain, and 7 years in San Diego. Before she became a language teacher, she was an interpreter - translator for the United States Embassy in Mexico City. She holds a masters degree in Educational Technologies. Currently, Ingrid is helping her department transition to thematic teaching.
Strand A - Summer 2022
SAILN Strands are designed to build capacity for learning through reflection and inquiry. It is embedded in all aspects of our work and happens both within and outside the classroom. For more information about each Strand, please go to the SAILN Core Offerings page.
Dates of Strand A: June 20th, June 21st, June 22nd, June 23rd, and 5th session TBD
Click below to view the Strand agenda items.
Day 1 - June 20
Interpretive Mode of Communication in the CA Standards and Framework
Developing Interpretive Activities
Assessing Interpretive Activities
Day 2 - June 21
Interpersonal Mode of Communication in the CA Standards and Framework
Developing Interpersonal Activities
Assessing Interpersonal Activities
Day 3 - June 22
Presentational Mode of Communication in the CA Standards and Framework
Developing Presentational Activities
Assessing Presentational Activities
Day 4 - June 23
Backward Design Model, determining learning goals and objectives
Levels of Proficiency
Connecting the Global Competence Framework and the Sustainable Development Goals to lesson planning
Day 5 - TBD
Reflective Practices
Lesson Plans Presentations
POSTPONED: Strand D
Leadership is an act of service to the profession. In this course, participants will delve into the philosophy and practices of leadership as it relates to personal growth. Participants will be challenged to think deeply about their role as a leader, regardless of the current position they hold. They will also be encouraged to take risks with their leadership abilities by pursuing actions and roles that create meaningful change in their context.
Presenter: Dr. Chris Brown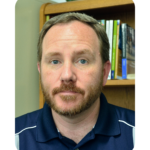 Chris supports the director and other LARC team members in the design and implementation of LARC's externally funded international programs and initiatives. He holds graduate degrees and certificates in Second Language Instruction, Spanish Linguistics, and Higher Education Leadership. His doctoral dissertation is titled "
Discursive Leadership: Exploring the "black box" challenge in transcultural leadership studies
." His research interests focus on the intersection of organizational theory and behavior, leadership, and transcultural communication.
Contact Information
Shahnaz Ahmadeian Fard
Director, SAILN Project
Email: larc.sailn@sdsu.edu
Office Phone: (619) 594-0846