Anna Shipulina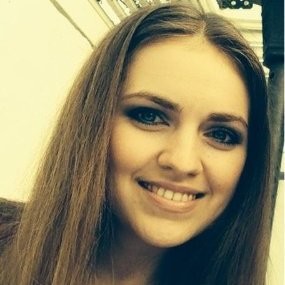 Anna Shipulina is a Russian language instructor at Language Resource Acquisition Center (LARC) at San Diego State University. Originally from Kazakhstan, she speaks Russian, as her native language, and fluent Spanish. Anna received her Associate in Arts degree in Spanish from Mesa Community College in San Diego (2013), Bachelor of Arts in Russian – Single Subject Teaching (2017), Master of Arts in Applied Linguistics (2019), and Teaching English to Speakers of Other Languages (TESOL) certificate (2019), all at San Diego State University (SDSU).
Anna loves teaching and learning languages. She started teaching Russian as a personal tutor in 2013, slowly making her way into the world of academia and professional instruction in Russian from beginner to advanced levels. Anna has worked as a Teaching Assistant for Russian language courses at the Department of European Studies at SDSU since 2018. During summer, she works as one of the instructors for intensive Russian language courses in Project Global Officer program at LARC (2015-present). In addition to teaching Russian, Anna worked as a Fellow and a Teaching Assistant in the Department of Linguistics and Asian/Middle Eastern Languages, SDSU, assisting lecturers and teaching an advanced composition course for international students whose first language is not English. For two years Anna volunteered as an English language instructor at one of the local Salvation Army locations, teaching English to an elderly Russian community (2015-2017).
Anna believes that learning a language entails learning the culture that language comes from. She is convinced that learning a language means increasing our understanding and building new perspectives in our lives that bring us closer as a community worldwide.